2

0000 Records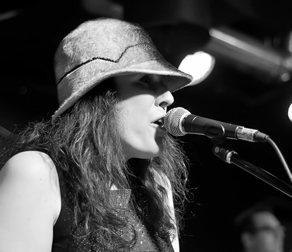 Ashleigh Gray: A musician and jewellery designer
We live in a house filled with records because we love vinyl. We are addicted to it and there is no desire to change. There are at least 20 000 records in our house that we would consider listenable. Our aggressive vinyl collecting has brought us into many homes. Often, the main goal of the record owner is to see the records climb the basement stairs and leave the property. For years, we carted boxes and boxes of albums home with us, because the deals were "all or nothing". We ended up with a lot of damaged, or unlistenable records that we felt responsible for and didn't want to throw in the garbage.
Our desire is to re-create any available "junk" vinyl into new absolutely beautiful things that can be enjoyed all over again.
This hasn't been easy. We were told that cutting vinyl records simply could not be done, but a persistence paid off. With our method, tons of unusable vinyl records will be saved from cluttering and polluting our planet, and made into gorgeous objects that simply make life better.
Since learning to create jewellery from vinyl, we've also been making clocks and unique recycled musical instruments we call "vinyl sticks" to re-cycle the whole record and it's packaging.
– Ashleigh & Scott